The highest quality electric heating that we know. Rows of ceramic cells inside emit controlled warmth, while individually modulating to convert power to warmth in the most energy efficient way. For an unbeatable free quote, contact us today or fill out the self-survey form.
No need to wait – Radiators are in stock now for fast delivery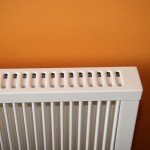 The Economiser Electric Radiator is the most effective in our range. Retained heat energy distributes radiant and convectional warmth, in the most economical way possible. Innovative design and control means that this power-saving technology uses less energy than conventional storage and panel heaters.
The ultimate electric heating solution
This is true Performance, Efficiency and Design – made to our specification for your electric heating requirements.Special package deals are available.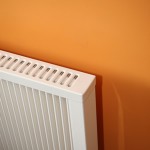 The Economiser Radiator from Ecopower Heating offers you everything that you should expect from a conventional modern central heating system, at a fraction of the cost for installation and with no maintenance, boiler servicing or pipework. Energy efficient, powerful, fully controllable and discreet in looks, the Economiser Electric Radiator can be used in a single area or controlled as part of a centralised electric heating system with our wireless programmer / thermostats. To replace a storage heater, simply use the existing power point and remove the old Economy 7 meter. For your total peace of mind, Economiser Electric Radiators are covered by a 30-year warranty.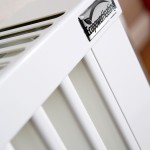 The surface of the Economiser Energy Efficient Electric Radiator is powder-coated in a durable white finish and offers a maximised surface area for superior heat distribution. This, and many internal flutes which draw and heat cool air from floor level, creates an exterior which not only looks great, but offers optimal performance. An even room temperature from floor to ceiling, quick heat-up times and a healthy combination of  radiant and convected warmth are assured. No Aluminium is used in the casing of the electric radiator, and there are no unsightly, inaccurate integrated electronic controls. Brackets and fixings are included, for quick and easy wall-mounting. Classic, unobtrusive styling means that Economiser Electric Radiators never look dated, and suit any interior decor. Click here to see more pictures.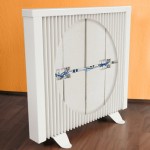 Within the body of the Economiser Electric Radiator is a series of ceramic cells. Each cell contains an imbedded element. It heats up and transfers heat energy almost instantaneously to the fluted body of the radiator. This heat transfer, coupled with the clever design and profile of the outer casing, means that the desired room temperature is usually reached within around 20 minutes. Retained heat energy is gradually released. Energy consumption is regulated to around 15-20 minutes per hour of heating, in well-insulated areas. Read more about running costs.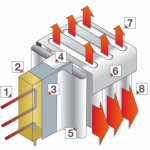 Once the room is held at the desired temperature, the internal cells retain heat energy and continue to give off warmth steadily. During this phase of the heating cycle, the room temperature is constantly monitored and the power usage of each cell is modulated.
1. Imbedded elements 2. Chamotte heat cell (Non-porous ceramic) 3. Steel inner casing 4. Powder coating 5. Hollow flute 6. Removable grille 7. Naturally convected warm air 8. Radiant heat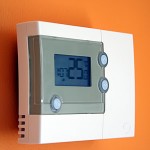 Full wireless control is our standard option. It is ideal for those who wish to use multiple Economiser Radiators to form a full, Energy Efficient Electrical Heating System. Only minimal installation required, using a fused-spur as a fixed connection between the radiator's separate RF receiver unit, to a 13 amp supply. This gives total control over the entire heated environment, and more importantly, helps to ensure that no energy is wasted.  Click here to learn more about the standard wireless control system.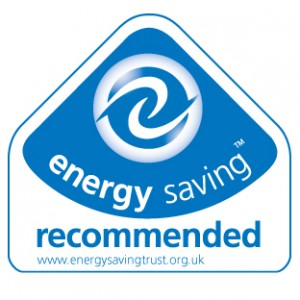 Recommended by The Energy Saving Trust, our control system allows for total flexibility. With full 7-day programming, and centralised heating zone control, the Economiser control system solves many of the problems usually associated with traditional central heating systems. Intuitive controls, a clear display, and even a frost-setting are standard features. The thermostat sends wireless signal, and is battery operated, so needs no installation, and is able to retain your settings in the event of a power cut.
Not just another electric heater!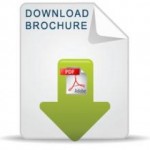 The Economiser Electric Radiator is not to be confused with a storage heater, nor a panel or convection heater or liquid filled variant. Electric storage heaters are uncontrollable and bulky, whilst the other options are costly to use. The heat output of Economiser Radiators is near instantaneous, but the short-term storage capacity of the internal ceramic cells allows for a fully controlled release of stored heat through a balanced combination of radiant, and naturally convected warmth. Read our article on how to buy your system wisely, and cut the price in half!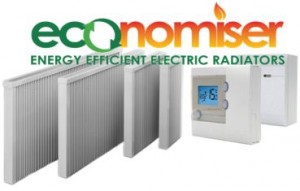 Storage heaters rely on an outdated night-time electricity tariff called Economy 7. During the night, large bricks inside the heater are charged with electric heat energy for seven hours. Regardless of the temperature the following day, or whether the property is occupied, the heat energy has to be released – at best, wasting seven hours of substantial electricity usage, at worst, forcing the occupant to open windows to lose unwanted heat. Because of the old-fashioned nature of the design, the stored heat is usually spent within a few hours, meaning that the room temperature drops rapidly and needs to be topped up with another heater or supplemented by the storage heater's "boost" function which is usually inefficient and expensive to use. All of this is often the case, even with more modern storage heaters. See how storage heaters compare.

Call our team of experts today on 0845 474 1478 or request a call back here.  Package prices are available now for orders of three or more Economiser Electric Radiators.