If you have decided to upgrade the night storage heaters that failed to keep your home warm over the winter, now is great time to make the change.
Here, we give you a few pointers on how to get it done. Upgrading from night storage heaters doesn't need to be expensive. It's possible to make some big savings on your energy bill, as well as make your home warmer.
Follow our simple steps, for a cost-effective and easy upgrade.
The problem with storage heaters…
We've featured articles on this before, and much of our business comes from replacing storage heaters with our modern electric radiators. The reasons why our customers need to upgrade are usually the same. Aside from the bulky aesthetics and poor heat-output, the main issues centre on running costs. Let's look at why night storage heaters cost so much to use…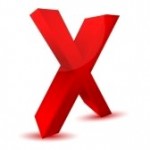 The Economy 7 tariff is very expensive, and users of night storage heaters are generally forced to have it.  Although the seven over-night "off-peak" hours appear cheap, the standard rate charge for all other times is disproportionately high.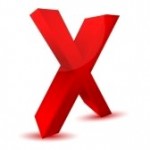 Using other appliances is costly on the E7 tariff. Lighting, fridges, PC's, cookers, televisions etc. can cost over 20 pence per unit to use. Running a modern radiator on standard tariff would be just 11 pence per unit, and it would consume less units.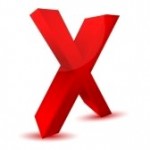 Storage heaters have very little control. It's easy to leave them on overnight to charge, when the weather is mild the following day. For commercial premises, overnight heating is unwanted, and an increased day-time rate is particularly bad.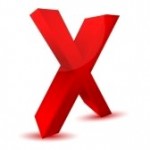 Night Storage heaters heat the home at night, when everyone's in bed, and over the following day -often while the bill payer is out at work.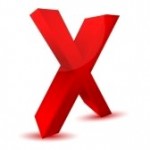 Storage heaters draw much more power than modern electric radiators. They need to build-up a surplus of heat energy, in order to maintain a sustained output. We often replace 3.5kw storage heaters with a radiator of just 1.3kw.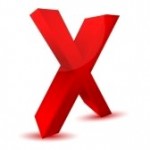 Once storage heaters have ran out of stored heat , the user needs to top-up. Often there is a "Boost" feature. These are ineffective (usually just a convector element) and are charged at the expensive "on-peak" rate.
Read more about night storage heaters in our previous article.
Make the change, and start saving.
Upgrading from your old night storage heaters is easy. With just some basic information about your property, we will provide a quotation, and can deliver within a couple of days. There are some other things to do in the mean time, which shouldn't take long.
Fill in the Get a quote page with the basic details of each area that you need to heat. We will calculate what's required, and email you back with a discounted quote. You'll see the size of each radiator, and the wattage. We provide a full quote for both of our ranges. Despite what some suppliers may tell you, you won't need a survey, or a visit from an engineer.
Choose from either the Economiser, or the Vantage Radiator range – or a combination of the two. See which fits your needs, and best suits your property. Remember, the physical size, and power rating of your old storage heater are likely to be much bigger than your new Ecopower Heating upgrade. Often, we will replace your old 3.5 kilowatt storage heater with a radiator of just 1.3 Kilowatts.
Talk to us. We have a live chat window on the website. We are also available on the phone, or by email. Let us know of any special requirements you may have. If you have any questions, just ask.  Once you are happy with everything, go ahead and place your order. We are available Monday to Saturday 0900-1700 on 0845 474 1478.
Contact your energy supplier, and let them know that you no longer require the Economy 7 tariff. Most will arrange to change your meter to a single rate unit. Generally, suppliers will do this within a couple of weeks –  either for free, or for a small charge. Some suppliers will try to deter you from changing, or they may offer you a deal on some new storage heaters. Remember,  the E7 tariff is very profitable for them, but expensive for you – especially when compared to standard tariffs from other companies. We check the prices on all of the available tariffs regularly, so can advise you on this.
Think about installation. You'll need to get the old storage heaters out first. If you're doing this in the winter, make sure you have your new Vantage or Economiser Radiators ready. We can hold them until you're ready to take delivery. We can usually deliver within a couple of days of your order, but it's best to have your new radiators ready in advance. Installation is is quick and easy. Depending on the electric heating range that you choose, it could be as simple as plugging-in to a socket. Full installation and user manuals are available from the downloads page.
That's it! Our exceptionally high-quality electric heating systems provide the ultimate upgrade, and our expert advice and low prices make the change-over painless.