In this month's blog, we hope to take some of the mystery out of German electric heating systems and answer this commonly asked question. If you thought that all German-made electric radiator systems were the same, you'd be almost right. As one of a small handful of UK companies supplying German-built electric radiators, we know that our heating system is made to the highest standards, by the best craftsmen in the world, but what makes Ecopower Heating different?
First, some bad news.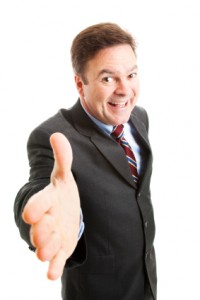 It seems that the double glazing salesman of old have moved into our area of business, and many of our customers now tell us of the tactics that they employ. Refusing to disclose their prices until they have carried out a site survey is the most common, and in our view, it serves only as an opportunity for a salesman to earn a commission by pressure-selling. Offering a one-time only discount, repeat home visits, telling of unique properties, and adding unnecessary extras and huge premiums for installation are also common tactics employed by some rogue electric heating firms.
It is always worth remembering that electric heating is favoured by many for its ease of installation. If the installation work looks expensive, shop around  and ask for a second opinion from a local contractor. In many cases installation takes just minutes.
"If you do feel it necessary to have a home visit, insist on a price list in advance"
A customer of ours, who we will call Mr Smith, was visited by a representative of one of the less- than honest firms recently. The survey was carried out – but included nothing more than some basic measurements of the room, and a demonstration of a 2 Kilowatt radiator which was too big for the room. This, he said, was disappointing, as he had taken time off work to meet the salesman – who he was told was a heating engineer. The disappointment soon turned to shock though, as the quotation was presented. The single electric radiator for his small lounge was initially priced at over a thousand pounds. After Mr Smith regained consciousness, the price was reduced by one hundred pounds, and then again by another two hundred pounds if he was able to confirm his order that day. Mr Smith showed the eager salesman the door. Anyway, all's well that ends well. Mr Smith now has a 1.3kw Economiser Electric Radiator heating his lounge, which we supplied to him for £472.00 including VAT, with a wireless programmer. If you do feel it's necessary to have a home visit, our advice is to insist on a price list in advance.
"So, lets dispel some of the myths surrounding our small group of German-built electric radiator suppliers in the UK…"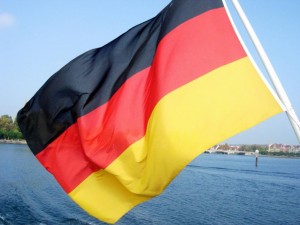 Electric heating from Germany is the best in the world. This has never been in question. Like all things German, the electric heating is synonymous with quality and efficiency. It is purpose-built for the coldest winter climates by the most experienced engineers, using a mixture of traditional, proven techniques and materials, and state of the art facilities and testing methods. Unlike the aluminium radiators that are manufactured primarily for the warmer climates of Spain, Italy and Greece, the German-built radiators are as suited to our increasingly cold British winters as they are to the snowy mountains of Austria.
Some German-made heating suppliers may purport to be the original, and the best, while others claim unique features that increase performance. The truth is, that most manufacturers use the same production methods and the same materials. An electric radiator may well be sold under another brand, and yes, it might have come from another German heating factory, but if it is built from steel, and contains ceramic plates with imbedded heating elements, it's the same. The likelihood is that the performance and energy efficiency will not differ significantly from any other German –manufactured electric radiator. There may be some subtle differences in size and colour, but the main difference is always the price.
"There may be subtle differences in size and colour, but the main difference is always the price."
We like to differentiate ourselves from other suppliers of German-built electric heating . We offer great service, helpful, unpressured advice, and the lowest possible prices – all without the need to survey your property. We will happily provide you with a quotation based on the electric heating requirements of your property, and we will price your radiators and controls as a system to give you the best value package price. Our price includes full wireless programming and temperature control as  standard.
"The lowest price that we found was £609.60, and the highest was a staggering £965.00"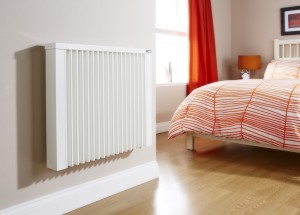 Of course, there are some suppliers of quality German electric radiators who, like us, don't hide their prices. We compared our prices against four of them this month. Our medium sized 1.3kw Economiser Radiator (with a wireless thermostat controller and receiver unit) is available today at £473.00 including VAT. Should you wish to order more radiators, we would discount this price for you by up to 10%.

An equivalent single radiator of between 1.3kw, and 1.5kw output with wireless control would cost you significantly more from the competitors that we checked. The lowest price that we found was £609.60, and the highest was a staggering £1,200.00!
It is unlikely that your home requires a heating survey if you are only looking for electric heating. If the heating company that you speak with insist on it, ask yourself why.
Our radiators can be installed in about 20 minutes each, and do not require specialist knowledge. Local NICEIC registered electricians with full insurance, are generally available from £20 per hour outside of London. Our installation guides shows how simple it is.
You are not an electric heating consultant. Always take advise from an expert and avoid choosing your own radiators online. While "shopping cart" online buying may be easy, it's essential that an expert specifies the correct radiators. Buying incorrect wattage outputs is always an expensive mistake.
Shop around! Once you have decided that a high quality, German-built electric heating system is right for you, take a look around and compare the prices and warranty periods on offer, as well as on-line reviews.
Creating heating zones in your home allows for greater comfort, efficiency and ease of use. Programmable wireless thermostats are essential for the Economiser Range. We recommend that you ask for a full control system to be included in any quote for this type of heating. Internal temperatures are generally too high for integral electronics.
"The Ecopower Blogger's advice is simple: Avoid cheap, and look for value"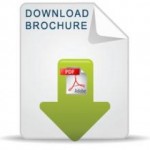 While most electric heating firms are honest, it only takes a few to ruin the reputation of many. The electric heating suppliers involved in this form of pressure selling should be left well alone. While the idea of a home survey may be attractive to some customers, it is rarely needed, and serves only to allow salesmen to earn commission on over-priced electric heating. We survey where there are particularly unusual building characteristics, and also for large projects. That's it. We believe in a fair deal for every customer by offering a balance of service and value that is unmatched. If you need an electric heating solution that works, take a look at the Ultimate Buying Guide on our Blogs Page. Avoid cheap electric radiators, but don't pay more than you should. Most importantly, look for value.
We are available now to take your call. For a full quotation, please take a moment to let us know the details of your property using the Self-Survey Form.
We will calculate what is required to heat your property effectively, and efficiently. We are also available right now on 0845 474 1478.  If you have a quick question, you can also speak to a friendly consultant live on our online chat service.