Electric Under Floor Heating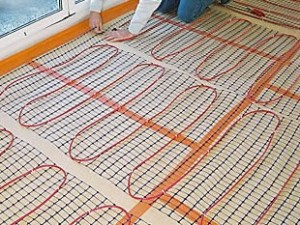 Under floor heating has become very popular in domestic applications recently, with electric under floor heating proving to be more effective and reliable than hot water under floor heating. With no pumps, liquids, or boiler, the electric variety is more reliable, easier to install, and more controllable.
The benefits of electric under floor heating are clear as no radiators are required, meaning that the system is not visible, and very consistent room temperatures are provided from floor to ceiling. Heat-up times can be slow, especially when the element is encased in concrete screed, or laid under thick tiles or wood. Depending on the type of flooring, desired room temperatures are usually reached within an hour.

This form of electric heating works by natural convection. As power travels through a long heating element, warmth is generated and passed through the flooring material. Cool air at floor level rises as it is warmed.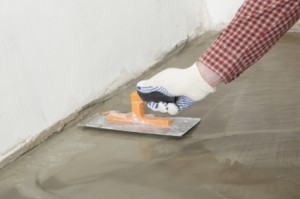 The typical initial purchase cost of electric heating mats and controller for a room of 50 m3 is around £500. If the floor is to be tiled, backing boards may also be required, at an additional cost of around £300. Warranty periods are generally long, but faulty heating mats usually need to be returned to the manufacturer in order claim. This is often not possible after installation, so terms and conditions need to be checked carefully.
It is generally advised that installation work is carried out by an experienced and qualified person on any under floor electric heating in order to avoid mistakes.  In the event of a fault in the circuit, repairing or replacing a section of electric heating mat can be difficult and expensive. Total removal of flooring is often necessary in order to identify a fault. Often, in these instances, the heating is replaced by wall mounted electrical radiators.

Electric under floor heating is available in the form of mats, with a heating element running through them, or cables which need to be measured and laid manually, usually underneath a concrete screed.  This form of electric heating is usually favoured in new build properties prior to wooden or tiled floors being laid. Retro fitting can be disruptive and expensive, usually involving new flooring and the addition of backing boards and other materials.  Control varies depending on the type of system specified, but generally requires a floor probe and thermostat in each area which can often be programmed.
Next page: Gas and Oil Fired Wet Central Heating Systems >